Why "Magicorum"?
Because it was the great idea of the webmaster after a collective "brainstorming" and a long work of research that we conducted to find the best matched of the field.
"Magicorum" is a Latin adjective masculine and neuter genitive plural of the word "Magicus" (source: dicolatin).
"Magicorum" is directly related to magic, to what is mysterious or to the things who contains the mystery. This word is very appropriate in our opinion.
At another level, Magicorum is taken as the title of a book published in Latin in 1673 by Caesar Longinus. The title is: "Trinum magicum Sive Secretorum Magicorum Opus". Topics include natural magic, the Oracle Zoroaster, the natural theater.
Our first objective is to share our passion with you. Then give you an access to magic tricks hat you can enjoy and we think originals. We do not want our online shop looks like a terrible junk shoopkeeper, but rather a shop offering more than just selected products with a number of sound criterias. You decide!
Who is behind the curtain ?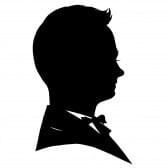 Fascinated by the magic as childhood, I always be in the middle of the artists and illusionists.
Like many of you, I knew the excitement of opening my first magic box, the one we offer you for your birthday when you're still a child. An incredible breath that propels you forward immediately without understanding really why. Since then, a worldview that is radically different.
For twenty years, I presented successively few magic shows on stage and also close-up shows under the stage name of magician "Omega". I have participated in some competitions for magicians when I was young. I was amused to entertain a large audience of young and old peoples alike for most of my childhood, my adolescence and also adulthood. Along with this, I have some diplomas in Science, Technics and Commerce. For several years I have done theater and drama. Currently, I am the director of a small Belgian company since 1996.
It was during the 2000s that the idea of ​​creating a magical department has been investigated. Finally in 2012 the project to create the e-commerce web site "Magicorum" was born. This is the first step.
The art of magic brings many things in life however it's still necessary to have an open mind for the Arts, a critical and analytical vision, to learn patience to have an access to the dream in a "convoluted world" often damaged by the human remains possible.
I had some extraordinary encounters that are in any events something that can be described as chance or just coincidences. I had the real masters at the philosophical level, in the art of magic and in the field of science but finally the most important thing is a good dose of happiness and joy of life transmitted by my family and true friends who have always supported me. My taste for magic is cleraly directed by "bizarre magic" I think it will follow you throughout the atmosphere of this website.
The magic can break the ice inside of us, to create astonishment, wonder and entertain public. You must have a creative mind to evolve but the most importantly things are to keep heart and mind open.
I'am a passionate collector of magic tricks and strange objects. My past experience brings me inexorably to turn myself to the beauty, quality and finesse of fine objects and the genius of inventors. Once you have within you the sence of taste for beautiful things and want to share them, then it is natural that you take this way.
So if you really love the art of magic like me and you look for something else, I welcome you.

"Ben".
What is usually the time delivery?
We know that nobody really likes to take the time to read all informations and that you probably won't read this but please try to take a moment before ordering because it's very important.
If products are on stock, packages are usually dispatched within 2-3 open days when receiving your payment. However, if one or more items were backordered, the time may be extended by several days. We will always keep you informed!

We do our best to get your website up to date. However, if one or more items were in inventory, the time may be extended by several days, sometimes more. We try to stock all items to the best of our ability, but sometimes the importers or manufacturers themselves are temporarily out of stock. We will keep you informed always and in all cases, the missing item ordered will be sent as soon as possible with no extra costs with a new delivery time, or refunded.
We send via:
-For parcels less than 1 kg weight, the postal recommended in France and Kilopost secure for Belgium.
-For parcels greater than 1 kg weight or in exportation, in general, we choose UPS transport as well as for France, European countries, Switzerland and BENELUX.
Shipping charges include packaging, handling and postage or transport cost are done without taking any profit. They may contain a fixed and a variable part based on price or weight or the size of your order. We advise you to group your items in one order to limit the amount of freight or shipping.
We cannot group two distinct orders on different dates unless they are placed on the same day. So you must pay the shipping costs for each. Your package will be dispatched at your own risk, but special care is taken to protect fragile parcels. If the amount of your order is important (ex. 1000 Euro or higher), we offers you the insurance against theft.
If any item is out of stock but due in within 5 – 20 days we will hold off your order and send it all together.
Due to the daily volume of orders we receive we will not be able to combine orders or refund shipping on orders. If we cannot deliver your complete order immediately each articles from you order will be treated and shipped as a separate order.
Order procedure
If one or more products in stock, an approximate delivery will be sent by e-mail.
Via the order form on this site, first of all add minimum one item in your cart. Then, create your customer account with your e-mail address and one password of your choice. After that, you can order one or more products of your choice.
Upon receipt of your order, we will confirm availability, price and approximate time of delivery. We make all effort to ensure that the products are always on stock. However, on rare occasions, some of them are temporarily out of stock also from our suppliers.
Two payment methods are available and proposed to you at the end of the transaction: either the European transfert or payment by credit card via the secure Paypal system. If you opt for a European transfer (SWIFT), you will automatically receive an e-mail with our European statement of bank identification to make the transfer. If you choose to pay by credit card via Paypal, your order will be processed immediately. Thus, you are free to choose the method you prefer.
For European transfert:
– For Belgium only: the easiest way is to make a bank transfer to our bank account.
– For other countries (France, Luxembourg, Switzerland …): the easiest way is to do a SWIFT transfer or international paiement

Bank: EUROPABANK nv 
 – Burgstraat, 170 
 
- 9000 GENT – Belgium
IBAN: BE 06 6719 4238 8922 
 – BIC: EURBBE99
Be careful, if there is a fee associated with the European transfer (increasingly rare), these are entirely your responsibility. Ask your bank before.
Checks: unless otherwise stated, we do not accept French checks ever. If you send a French check related to an increase in French bank charges they may be requested (the amount varies). It is most often around 25 Euro.
In fact, your reservation will be recorded for us when the deposit or the full amount will be paid. At this point, the article(s) will be prepared for shipping according to your choice.
Magicorum reserve all rights to change and or stop a promotion on some products at any time without prior notice.
Downloading videos or magic tricks
To buy a product for download, nothing could be easier!
Fill your shopping cart with at least one item and then connect to your customer account or create one by clicking on "my customer account" at the top of the shop banner.
When you only buy products for download, when you complete the transaction, you will see that there is only one delivery method called "download" and that of course has no additional cost unlike physical products that require delivery fees. You will have normal shipping costs only if you purchase both downloadable products and physical products to send you. Once the order is completed, you can pay by European transfer or by Paypal (which also accepts credit cards without having a Paypal account).
Upon receipt of payment, whether by bank transfer or Paypal, you will have access to the product(s) to download by logging into your customer account. The list of products to download will remain active in your customer account under "Your downloads".
Simply click on "download watch" to save the file and view it.
If you have any further questions, please contact us at info@magicorum.com
Translated with www.DeepL.com/Translator
Warranty
Magicorum guarantees that your product must be free of latent defects in materials and warranted for a period of 24 months from the date of purchase. This warranty is not editable and is limited to the original purchaser. This warranty gives you specific legal rights as a consumer but still within the limits of legality.
Any defect or hidden defect found within 6 months after delivery of the product is presumed to exist when it was delivered. After this period, the customer will be required to prove that non-compliance existed when the product was delivered. In case of non-conformity of a product, the customer must inform Magicorum in writing within a period of two months and one day after day of delivery. The customer must proof the existence of a defects affecting the use of the product. The usury of a product does not represent a lack of conformity because it is not present during the delivery of the property.
We may, at our discretion, remedy the defective part or replace the product to another. If we cannot repair the defect unit or replace the defective products, or if we are unable to do so, or if we cannot do it on time because of elements that do not depend on our will or this fact, you can, optionally, send it for reimbursement. Defects which occur within this warranty period, under normal care and use of the product shall be repaired or replaced, with no charge for parts or labor. Shipping and handling charges may apply except where prohibited by law.
This warranty does not cover problems or damages resulting from accident, abuse, misapplication, or any unauthorized repair, modification, or disassembly.
Please note: For reasons of hygiene, we do not refund magic items used in contact with a part of the body: in the ears, in mouth, or on the skin. If you want a refund, you must send us the magic item not used in its original packaging and condition.
Return policy
Please contact our support by e-mail to 
info@magicorum.com
 to receive the procedure.
The customer must notify Magicorum before sending a defective product. We undertake to repair or replace the products entrusted to us as soon as possible. A period as an indication of the waiting time of return of the repaired product will be communicated to the customer. The customer cannot claim to any kind of financial compensation for the repairing period.
The withdrawal, exchange or return a product purchased through our website is only avaible 14 days after delivery (Law of May 12, 2010). The cancellation period begins upon receipt of your letter or your e-mail within 14 days after delivery.
If an agreement is found on the product purchased, it must be returned in the condition in which it was originally received. It may have been unwrapped and the packaging used and cannot be damaged unless this was the case during shipping. The customer must return to its own charges with the product perfectly well packaged and protected. If the customer is not able to return the product received, in whole or in part, or only in deteriorated condition, he will be required to pay.
To which countries we can ship your order?
Actually our office is installed in Belgium. Currently, we supply mainly the Benelux, France, all European countries (Italy, Spain, Germany, Austria, United Kingdom, Poland etc. … but also Switzerland). For Switzerland, we export duty free to the actual value of the package. Customs charges and administratives transportation costs are entirely supported by end customer.
We do not ship to other continents in exportation for now.
Note: we're dealing with French and or English speaking peoples. We do not translate the manuals by example in German or Dutch languages. All customers of all languages and all European countries are welcomes but we cannot translate all manuals in all languages. If you don't read French or English, please try to find a local magic dealer who speaks in your language in your area or country.
Translation of instructions for use of purchased items into French
We strive to translate into French as we go along the manuals of new foreign items that come into stock with us. However, sometimes we do not have the material time to do it immediately. In this case, you will have to wait a little while for it to be available. You will always receive the original explanations in English and later in French anyway. If not, if these items have been around for some time, the French manual is usually delivered with the magic trick of your choice.
Note: We are currently addressing the French and/or English-speaking public. For example, we do not translate the operating instructions into German or Dutch. All customers are welcome in any language but we cannot translate the instructions for use into each specific language. If you do not read English or French, please contact your local magic trick distributor in your region or country that speaks your language.
Recommandation on internet browser
Because the aesthetics espect of the magic shop "Magicorum" is much more beautiful with 
Mozilla Firefox
or Google Chrome browser, we highly recommend it. Avoid all other browsers if you want to get more details and a beautiful presentation of our website.