Tribute – Paul Daniels (1938-2016)
Newton Edward Daniels (6 April 1938 – 17 March 2016), known by his stage name Paul Daniels, was an English magician and television performer.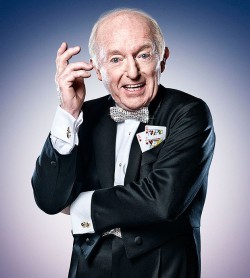 He achieved international fame through his television series "The Paul Daniels Magic Show", which ran on the BBC from 1979 to 1994.
It is with a heavy heart that we must share the news of the passing of Paul Daniels on the 17th March 2016.
Last time we met Paul Daniels was during FISM Congress in July 2015 at Rimini (Italy). Paul came to us and told us funny stories and jokes as he knows so well tell them that makes him so special.
It was an unforgettable moment and an honor.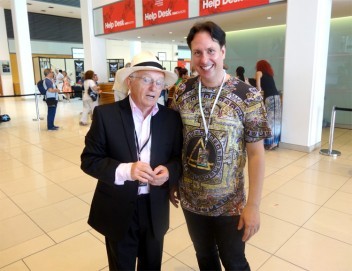 We will retain in memory his kindness, génerosity, wittiness and sympathy.
A true legend in the world of magic has gone to the other world!
He will be missed by the entire magic community forever.
Our thoughts are with his wife Debbie McGee, his family and relatives.
Magicorum – March 2016
Credits/pictures
pauldaniels.co.uk
www.thesun.co.uk
In The news..
https://youtu.be/JrMpzI035x0