Description
Presentation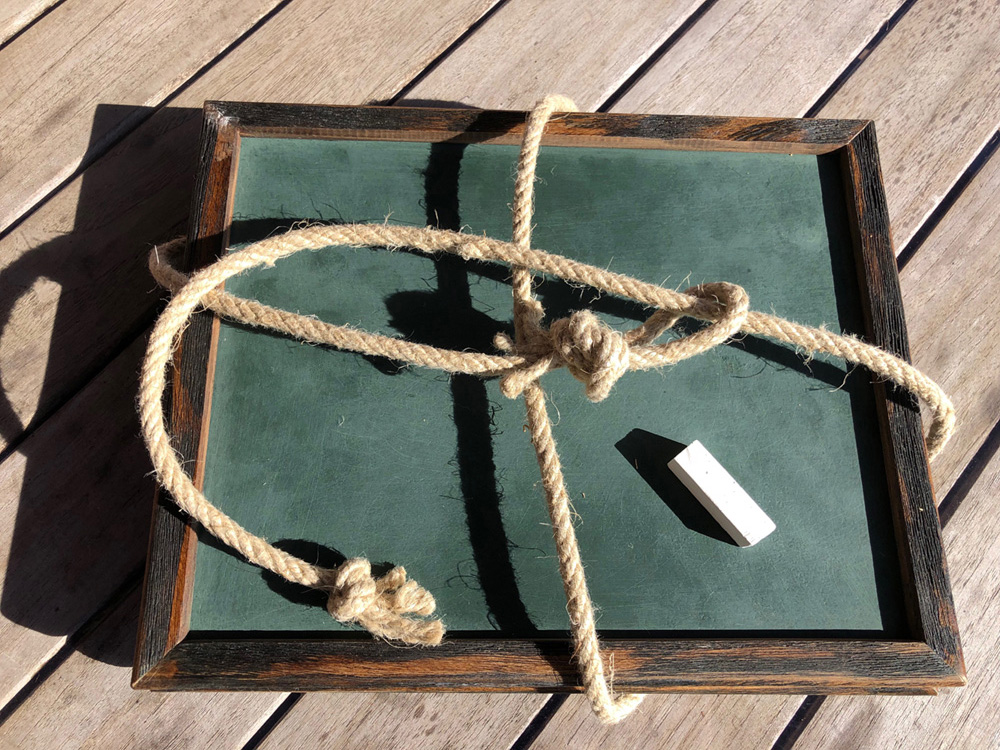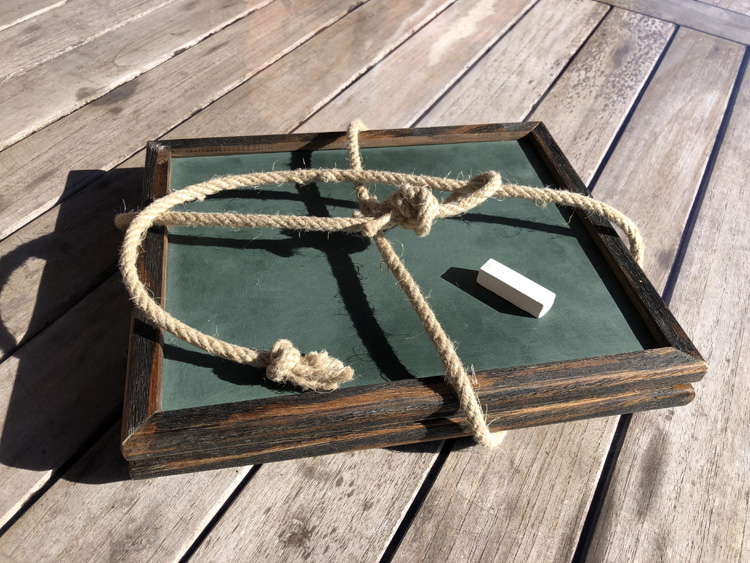 These vintage aged spirit slates design are terrific!
The background are greens like very old board!
In fact, we believe they are the finest set of magnetic locking slates you can see.
Thank you Miguel Pizarro (Spain) for these great prop utility Spirit Slates who are very popular and versatile over the ages for stage performers, mentalists, and parlor magicians.
These magnetic Spirit Slates give you a hands-free, no nonsense method of revealing mysterious writing.
The flap lies perfectly flat and is invisible even under the most difficult of performing conditions.
The Slates may even be handed out for close examination of the writing.
They will see nothing suspicious. Nothing!
Effect
The performer presents two chalkboard slates and shows them blank on both sides. Placing a small piece of chalk between the wooden slates, attach them with an old natural rope together. When the slates are reopened, the name of a selected card or writing on a burned billet has magically appeared on the slates. Spooooooky!
The slates themselves measure approximately 28 X 22 X 1,5 cm. with beautiful aged natural wooden frames.
Benefits
Hand Manufactured with an aged finishing of wood and boards
Special permanent green paint!
Special size for a better view for larger audiences in stage and parlor!
Perfect fitting flap mechanism.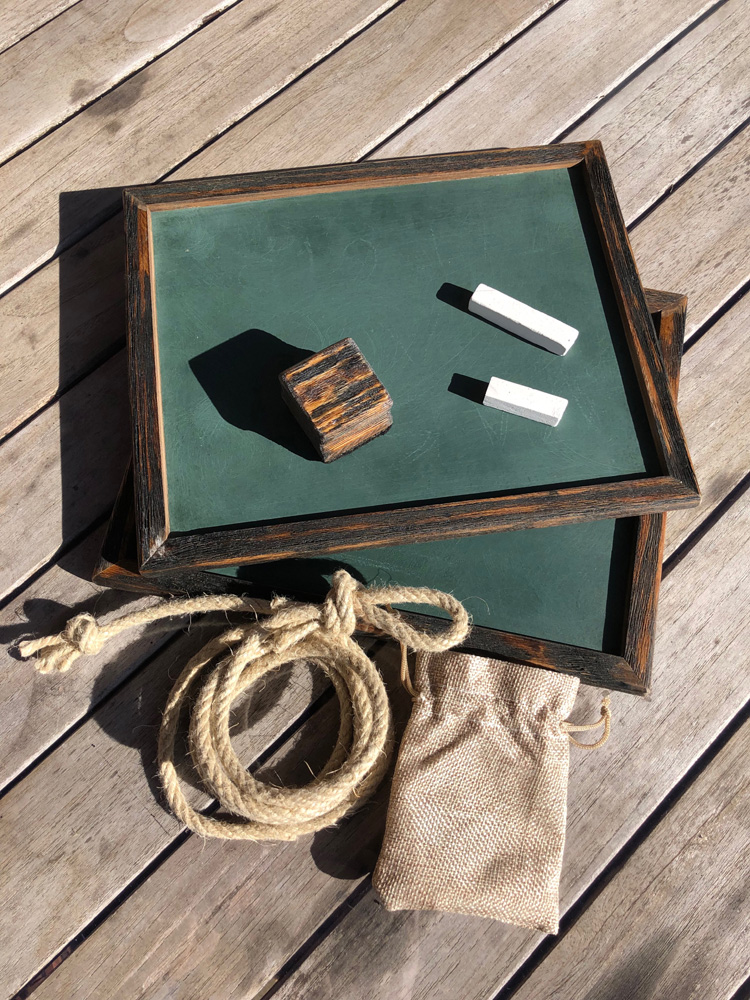 Supplied
Comes complete with 2 Spirit Slates, chalk, beautiful aged eraser with a small natural bag, natural rope with special knot and ring for an easy stringing.
There are many routines available in many books of mentalism or Bizarre magic!
Note: the small claws on the slates are specially made to give an older appearance, this is not a manufacturer's defect but an effect intended by the designer.