Description
Presentation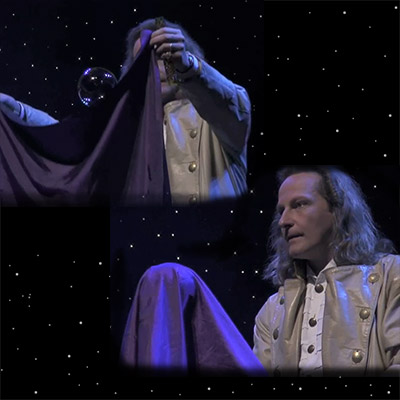 Losander is recognized throughout the world as one of the true Master's at the art of levitation.
Losander's Bubble Zombie may be one of the most beautiful and stunning levitation effects you will ever see.
Effect
Imagine you show a clear tube (not delivered but easy to do), dip it in bubble solution, and precede to blow a large bubble which floats off in front of you.
You then display a foulard and the bubble seems to magically dance above the edge of the foulard.
You then proceed to cover the delicate soap bubble with the foulard and it starts to dance and float around with a mind of its own.
You then tap the foulard popping the bubble to end what may well be one of the most amazing zombie routines ever seen.
Losander has mesmerized audiences with this amazing piece of magic and now YOU will be able to delight your audiences with it as well.
Video:
Supplied
Includes everything needed: DVD, Foulard, Losander's Bubble Solution and Gimmick.
Our comment
when you tap the foulard popping the bubble to end the trick, audience is charmed ! Just a fantastic effect!