Description
Presentation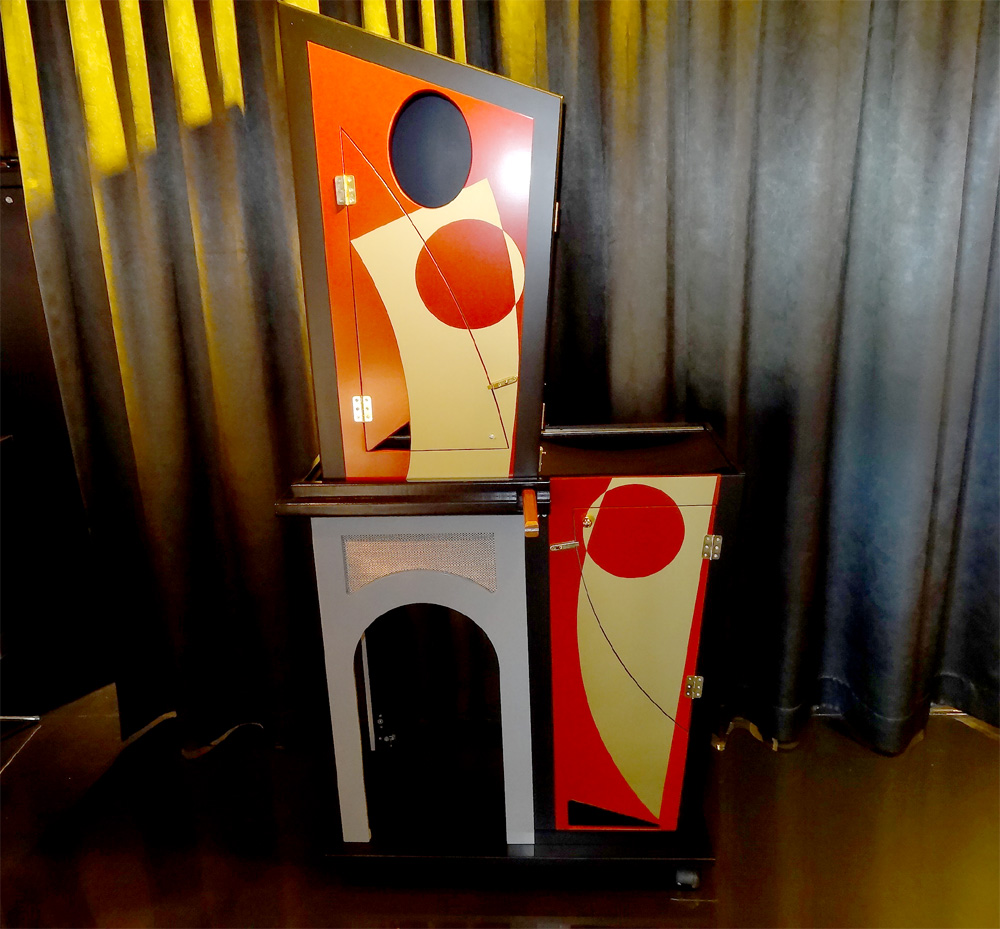 Modern Art Illusion, a classic beautiful great illusion with a nice red, golden, black and gray colors finishing!
Important Note: this stage illusion is only available to our magic studio located in Belgium and by appointment. We do not ship it by transport companies.

Effect
The magician introduce his partner in a standing vertical box with two openings.
He closes the flaps of the box and push a sword in the middle of the table.
Then, the upper part is detached and the body of the partner is pressed on the cutting blade of the sword. His body is cut into two pieces!
The magician opens a flap at the front of the bust of his partner fully shifted on the left and opens another flap to show her legs.
The bust, arms and head move naturally separate from the legs and feet that also moves.
A very nice illusion easy to perform. It can be performed completely surrounded and also with the aid of a spectator on stage that moves the bust of the partner on the sword blade.
Vidéo:

The presentation of the box is different than the one shown in the video taken as an example to show the effect. Thank you to refer to the photos shown on this page.
Spécifications:
Dimensions assembled: (H x L x l) 172 X 91 X 50 cm
Dimensions of upper part: 90 X 44 X 42 cm
Dimensions of lower part: 94 X 91 X 50 cm
Poids:+-25 Kg