Description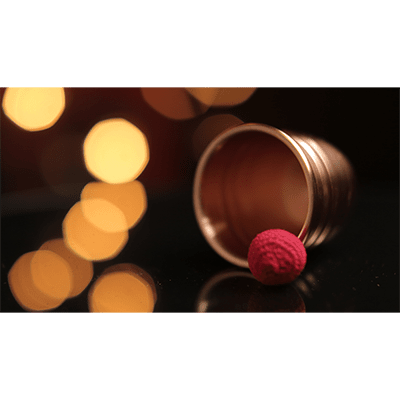 Presentation
Vous n'aurez plus jamais à acheter un autre Chop cup ! Ce magnifique gobelet réalisé à la main durera toute une vie. Fabriqué en cuivre et poli à la perfection.
Hauteur : 7,4 cm Diamètre intérieur : 7 cm
Supplied
1 Copper Cup
1 Red Crochet Balls
1 Red Crochet Balls (Gimmicked)
1 Black Velvet Bag to carry the cups.
Facilitate a large final load like a tennis ball who can be easily fit into the cup.
The top holds 3 balls, cups nest with three balls on top of one cup.
Specification:
Height: 7.4 cm
Inside Diameter: 7 Cm
weight of chop-cup: 0.18 kg
Note: Product names are the trademarks of the applicable company and such companies do not endorse or are they affiliated with PFD cups. Any trademarks of other manufacturers were used merely to identify a comparison.