Description
Presentation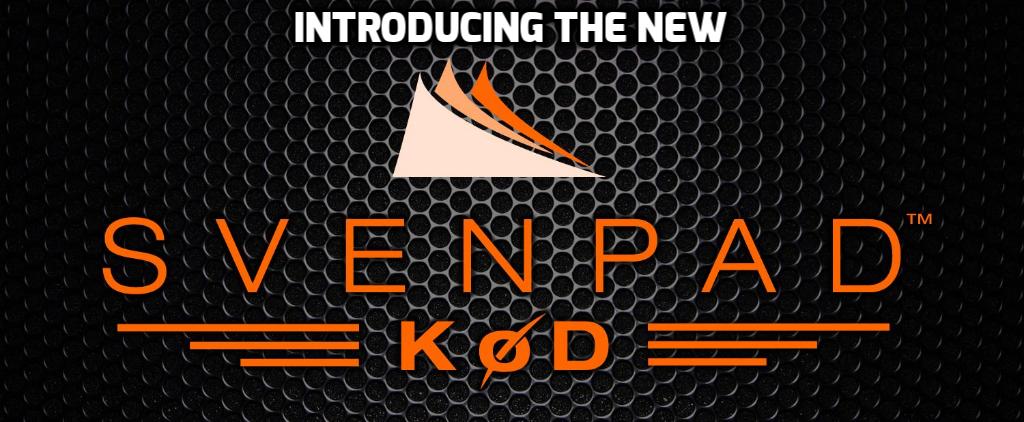 PERFECTION MEETS PAPER…
IMPORTANT: THE BRAND NEW SVENPAD KoD IS AVAILABLE NOW! THE KoD IS THE WORLD'S 1ST SPIRAL BOUND SVENPAD™! THESE ONE OF A KIND TOOLS ARE IN *VERY* HIGH DEMAND.
The SvenPad™ Supreme represents a working Mentalist's dream and welcome to the highest quality Svengali pad EVER created: The world famous SvenPad™ Supreme!
Discover why nearly EVERY TOP MYSTERY PERFORMER IN THE WORLD INSISTS ON USING THE ORIGINAL SVENPAD™! You've seen them on America's Got Talent, Britain's Got Talent and many more TV shows.
It was inevitable that inferior copycats would come out of the woodwork, but the SvenPads remain far ahead of the pack in terms of advanced design, innovation, quality, and treating our hundreds of customers like they are gold (which they are!).
There is no substitute for the original SvenPads™! Once you hold one in your hand you will understand WHY performers are so passionate about them and why they work 100% of the time and are made to last.

***THE SVENPAD™ SUPREME WAS VOTED AS THE #1 TRICK IN THE WORLD IN 2015 BY MAGICIANS WORLDWIDE!

Video:
The SvenPad™ looks like an ordinary memo pad from your favorite office supply store – but working Mentalists & Magicians realize what a powerful tool the new SvenPad represents. The SvenPad™ line is offered in a superb lineup of sizes to fit any performance need.
Your perfect FORCE has never been SIMPLER, MORE DECEPTIVE or more hands-free!
Casually show all of the 50 pages to be different (words, drawings, celebrities, destinations, foods, phone numbers, etc).
Then openly hand the SvenPad™ to a spectator to secretly peek at just one item. The performer instantly knows exactly what she is thinking.
These ordinary looking "OfficeMax" style memo pads come as a blank canvas of 50 pages for your own ideas – ready to plug into your creativity or cherished routine.
Have a spectator choose a random dream destination and have yet another select a famous celebrity, while a 3rd might pick a kind of food.
How about a "tossed out" SvenPad™ routine with multiple spectators – each with their own pad? At the end of the show they can talk too – since there are none of the usual limitations with a TOD.
Create the ultimate confabulation with minimal effort and maximal effect – the uses for this devilish utility device are limited only by your imagination.
Multiple SvenPads™ will allow you to create a multitude of possibilities with a variety of spectators!
The SvenPad™ is a UTILITY PROP. Most pros and hobbyists are already familiar with a multitude of ways that they could use this powerful tool. Anyone ordering will also receive a copy of Bob Cassidy's "Scary Movie" routine that has been re-worked for combining with the SvenPad™.
The SvenPad™ is easy to carry yet plays big either one-on-one or for stage. The multitude of effects possible with the SvenPad™ are endless.
Few forces could be more direct, with minimal audience management and the fairest of procedures utilizing an organic object that everyone has on their desk – a small notepad.
All the short (bottom) edges of the SvenPad Supreme are precision trimmed, alternately long and short all the way through.
When the pad is held in one hand and slowly opened or flipped from the front to back by the other hand, each page is seen to be genuinely different.
No need to riffle the pages – take your time.
No need to over-prove the fair selection – since spectators are already familiar with these kinds of small memo pads.
This innocent little SvenPad™ is destined to become one of your favorite mind reading utility props!
Specifications
NEW! SVENPAD™ KøD (5 x 3?) Introducing the SvenPad™ KøD, a quantum leap in the world renowned SvenPad™ lineup. Take your performances to the next level – there is nothing else like it! Behold the little memo pad you've known since childhood, but reborn as an incredible SvenPad™. Built from scratch, from the ground up, with an all new SPIRAL binding which oh so innocently hides the forcing secrets within. NO hype. NO exaggerations. NO expense has been spared in creating this ultimate SvenPad,™ the first spiral bound SvenPad.™ SvenPad KoD took over 2 months of precision development to create the world's first "Spira-Glu" binding, combining LINED PAPER with a double glazed center spine – hole punched – collated to precision – then cosmetically spiral bound for a perfect "illusion" of an ordinary memo pad.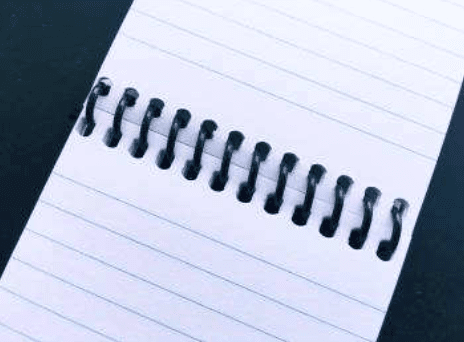 You won't believe it when you hold it as you cannot see the center glue holding everything perfectly! (Available in RED or YELLOW covers – please choose from menu when ordering).
Benefits:
THE ORIGINAL! The highest quality and most deceptive Svengali pads ever made
LASER CUT PAGES – Insanely & visually imperceptible 1/45? long & short edges. Nothing else comes close
AVAILABLE in a wide variety of sizes and styles to suit your needs!
PROFESSIONALLY MANUFACTURED, each is hand tested before delivery
BLANK PAGES – create your own forces and routines!
OFFICEMAX style bar-code label on back side
INCLUDES an enhanced version of Bob Cassidy's classic "Scary Movie" routine + suggestions and tips
UNLIMITED uses for the working professional!
THE NEW standard for this type of forcing prop
AVAILABLE IN POCKET SIZE, STAGE SIZE, "MINI" SIZE (BLACK COVERS), POST IT STYLE, TRIPLE BANKS AND THE NEW KoD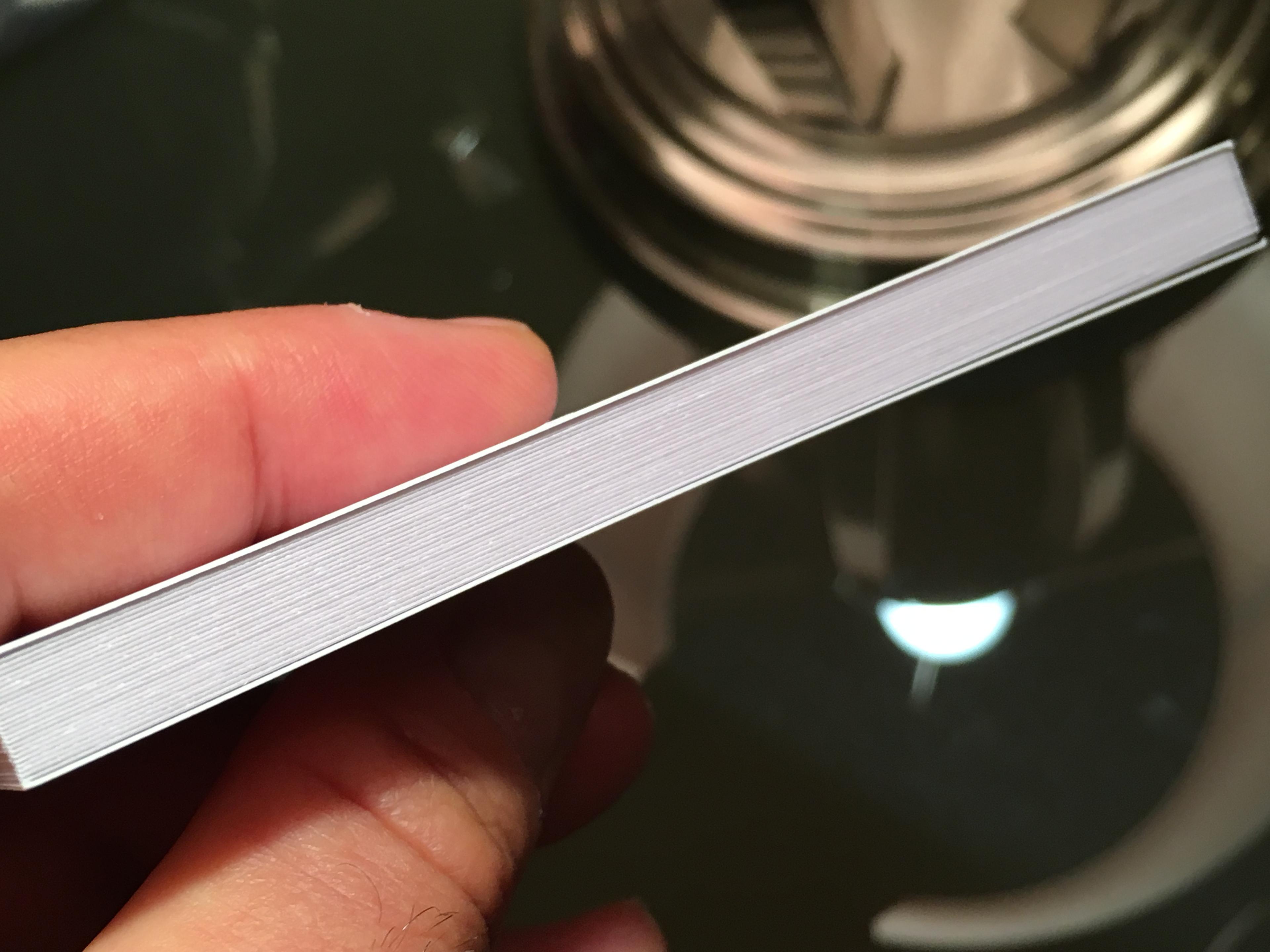 WHAT CAN YOU DO WITH YOUR SVENPAD™?
WATCH HOW MANY OF THE WORLD'S TOP PROS CREATIVELY USE ONLY GENUINE SVENPADS 
Videos:
Pentel Energel Pen !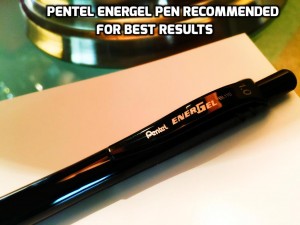 What Pros says…
"The SvenPad looks completely innocent and is fully customizable. It is so well crafted that the method is invisible. Definitely going in my walk around bag!"
Craig Filicetti
"Ok well I just got mine and upon cursory examination… Excellent! These are precision cut, very well camouflaged as you can barely see the shorts even when looking for them, and they work perfectly. My days of cutting long as shorts in pads are over. Now that I have seen them, I will be orderinf more of them? This is the type of tool that we dream about guys. If you haven't run don't walk, and get yourself some of these."
Scott Bays
"A marvel. As complicated and sublime as anything you own. Every mentalist should applaud its availability, but leave it to just a few to perform. Seriously, don't leave to a show without it. It is as individual as you."  Marc Salem, Mentalist
 
?I cannot think of another prop that fits that bill as perfectly and is so versatile. It works flawlessly, fits into your pocket and can create as big an effect as your imagination is capable of developing. I will not tell you how I am going to use mine, but rest assured it WILL be used. As a professional performer, I value secrecy above all else and what I use in my corporate work, including variations of my own material, I do not make public. SvenPad Supreme is a professional prop whose secret and use will remain in my arsenal in clandestine ways that will help me continue to make my living.?  Richard Osterlind
 
"One of the most Versatile and well made utility devices I have ever used. Highly recommended."  Bob Cassidy