Description
Presentation
Syned Soy Box (The Chest of Nostradamus by Viking), was invented by Jos Denys of Belgium. This is a fabulous and diabolically clever prediction. No amount of examination of the chest or cards will reveal the unique and original method.
Effect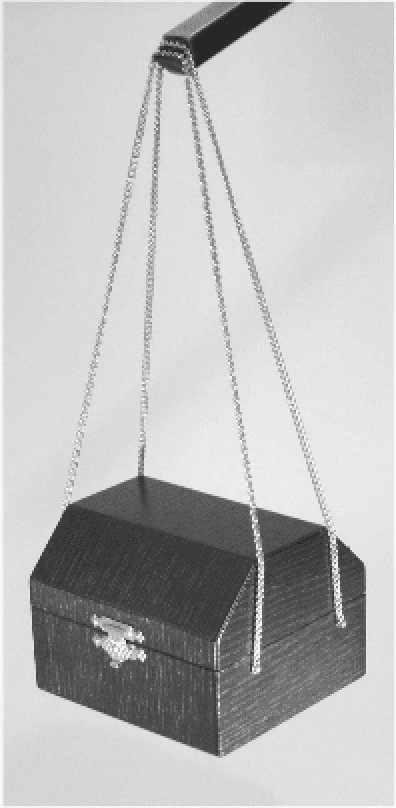 The mentalist shows a small wooden chest suspended from decorative chains. As it hangs from the performer's extended finger, a participant is informed that the box contains two things; a deck of cards and a small envelope. When the participant opens the chest to get the cards, he will cut from the deck as many cards as he wishes and the mentalist guarantees that the card freely cut to will match the prediction playing card in the envelope.
The participant is asked to do the following in his mind only; to cut an imaginary deck of cards, count the number of cards in the portion he cut off, and to keep the information to himself. He has a completely free choice and may change his mind until the moment that he reveals it to one and all. Then, the participant is instructed to do exactly the same with the real deck of cards inside the chest.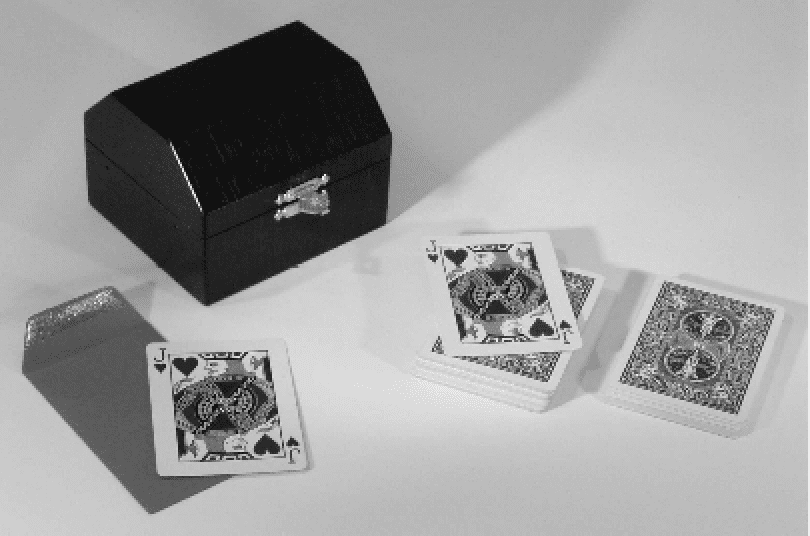 The chains are detached from the chest and the chest placed on the participant's outstretched palm. He is then instructed to open the chest and to place both the envelope and the deck of cards on the table. The envelope containing the prediction card is removed and placed next to the chest. The participant himself counts off the same number of cards that he imagined cutting in his mind before and places the dealt off cards aside. He then removes the top card from his stack and places it to the side, face down.
Attention is drawn to the prediction envelope – it is torn open showing the card inside to be (for example) the Jack of Spades. All eyes now turn to the one face down card selected by the spectator. It is turned over to reveal the ….. JACK OF SPADES!
Benefits
Please note that once the cards are placed inside the chest, they are NOT touched by the performer.
A standard deck of Bicycle poker cards are used.
The performer does NOT force the number on the spectator. Any number can be used and the duplicate of the prediction card will be at THAT number.
Reset takes but two minutes. The effect is performed EXACTLY as stated under 'EFFECT'.
Supplied
You receive the beautiful solid oak chest (the current picture shows an a color who can change by clear or dark ones) with chains; you use your own bicycle deck; sample envelopes and special gimmick plus complete detailed instructions.
We guarantee that you will be blown away by the method which is diabolical and will never be suspected! You will be tempted to share the workings of this because of the clever nature, but DON'T. Let your magical friends stew over this one!