Description
Presentation
The principle is as old as the hills. The prop is as modern as it gets.
A Sharpie marker laid on your palm slowly RISES until it's standing on end! It stands there, defying gravity for a moment and then slowly DECENDS!
Based on a time tested and proven principle dating back to the Indian Fakirs, Steve Fearson has redesigned the Zenith Pencil gimmick and integrated it into a Sharpie.
We're so confident you'll be impressed with the new design, we'll even show you the gimmick before you buy. Take a good look at this picture:
(click to zoom)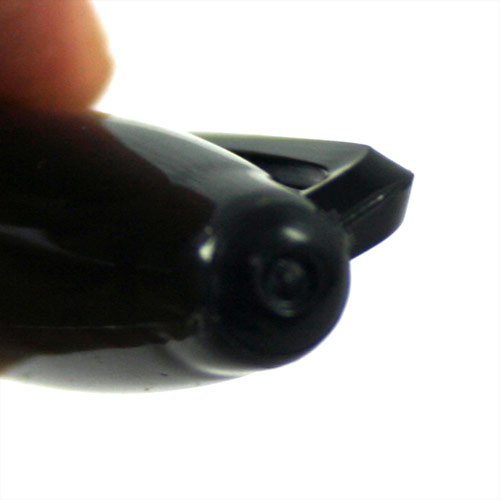 That's a close up, unretouched photo of the gimmick. Can't see it?
Video
Benefits
EXACTLY. The gimmick is virtually INVISIBLE. The pen can be used as a normal pen, you'll almost forget the gimmick is there. But it is there. When you need it.
No Threads
No Wires
No Magnets
No Moving Parts
No Lighting Restrictions
Nothing to reset or replace.
These are just a few of the things that make Zenith one of the most practical levitation/suspension effects you can perform.
The effect also lends itself to some risque' humor should you decide to go that route. Use it as a lie detector. Or a hottie detector. With a little imagination you can get a lot of milage out of this nifty prop.
This effect can be combined with G-Sharp, the Balancing Sharpie to create a truly baffling routine.