Succès du Belgian Magic Festival 2015 – Belgian Magic Championship
Organisation: Belgian Magic Federation "BMF"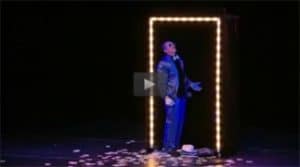 Lien vidéo/Vidéo link:
Belgisch kampioenschap goochelen Vilvoorde
Geen ouderwetse abracadabra, maar wel vernieuwende acts op het BK Goochelen in het Bolwerk in Vilvoorde vorige zondag..
Belgian championship magic Vilvoorde
No old-fashioned abracadabra, but innovative perfomances on the BK Magic in the "Bolwerk" of Vilvoorde last Sunday…
Belgian Magic Festival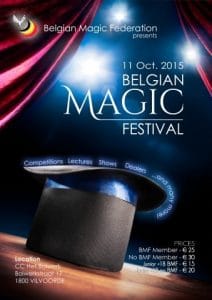 Belgian Magic Federation "BMF" and Belgian Magic Championships.
Sunday 11th October 2015 at Vilvoorde (CC HET BOLWERK) – Belgium
Bolwerkstraat 17, 1800 Vilvoorde (Bx).
from10h00'a.m to 9h30'p.m
Occasionally, we participate in one or another magic convention. Here are some pictures from a recent magical fair with our stall.