Description
This product is available through orders.
Exclusivity France – Belgium
Presentation
Looking for an affordable and unique illusion with your Flying Mask Deluxe ?
This is for you!
Your assistant puts her head in a small box that sits on her shoulders.
Her face is clearly seen.
It's a tight fit, no room to move around or even wiggle her head.
You grab hold of the massive handles on the top of the cabinet and twist the crank.
Your assistant's head appears to twist completely around her body several times!
Then you twist her head in the opposite direction (to "untwist" it) before showing that she is unharmed, with her head back to the normal position!
This one's eerie, as the audience sees the assistant's face each time her head spins around!
Benefits
You can even perform this illusion surrounded!
It is super deceptive. NO fake head is used!
NO mirrors!
This is a a great illusion that you can combine with the Flying Mask Deluxe that your audience won't forget!
Note: You need your own assistant for this, and he/she will need to practice this effect.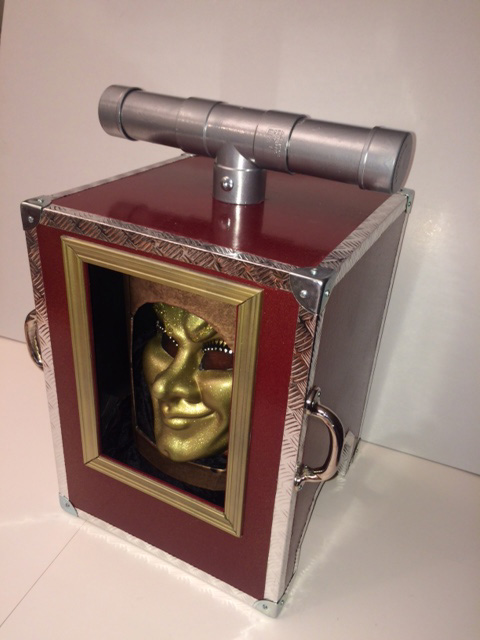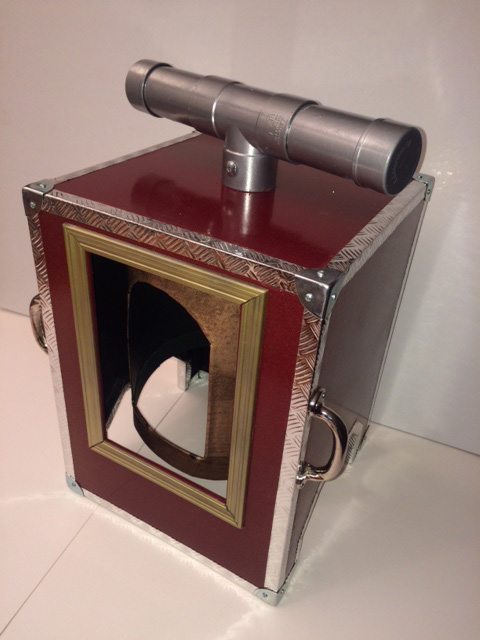 Technical information
Sizes:
Box: 40,5×30,5×30,5 cm
box with handle and hands:
48,5x 30,5 x37,5 cm
weight: 2,7 Kilo
materials: wood, metal, pvc, cardboard
inventor: Joe Karson
production: Brevis Magic