Description
Presentation
Any small borrowed item such as a coin or ring instantly reappears wrapped in cloth, inside a nest of three leather wallets.
Nick Einhorn is a F.I.S.M award winner , three time winner of The Magic Circle Close-up Magician of the Year and is also one of only a few to have succeeded in fooling Penn & Teller on the ITV show FOOL US.
Alan Wong has firmly established himself as one today's leading manufacturers of quality magic props.
Video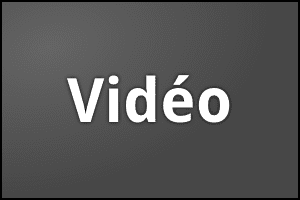 Benefits
Finest nest of wallets currently available.
Beautifully produced by Alan Wong in top quality black leather.
Use as a stand alone performance piece or as the perfect addition to any borrowed ring or signed coin routine you currently perform.
Re-set the prop in front of the spectators.
What pros says
"Minimum effort, maximum effect – Smart, sophisticated, elegant, powerful magic – brilliant!"
– Wayne Dobson
"The best close-up trick I saw at F.I.S.M 2012 – I cant wait to start doing it!"
– Bill Herz
"A devilishly simple and baffling effect, highly recommended"
– R.P.Wilson
"I saw Nick slay a group of laymen with his nest of wallets at dinner one night. This is real- world, commercial magic you will use!"
– Chad Long
"I am so delighted that you are releasing "The Deluxe Nest of Wallets". It really is a table top 'worker'."
– Michael Vincent
Reviews
"…practical, direct and utilitarian… this is good magic."
David Regal, Genii Magazine 5/31/2013
"If you are looking for a prop that you can carry with you all the time and be ready to blow minds then you can't get better than this. "
Paul Romhany, *Reviews Vanish Magazine 6/1/2013
"Trick of the Year!"
Jamie D. Grant, Magic Friday Reviews on the M 2/26/2013
Supplied
Includes instructional DVD with handling advice, basic and advanced routines.