Description
Presentation
The effect when it was first released sold for $1000 by Kevin Curtin. All you got was just a 12 pages doc !
The Devil's Pitcher sells for a whopping $3.000!
The Author of this DVD, James L. Clark first saw this years ago, and he loved it.
Ask yourself: have you ever wanted to hold a bottle in your hand, concentrate on it, and make it shatter? Or do the same thing while it's in a spectator's hand? Well, you can. The illusion, which has been a well-kept secret for years, is called the Devil's Bottle. The Youtube video has over 90.000 hits.
The idea of shattering glass objects like bottles, glasses, beakers, flasks, and so on isn't new; it's something that's fascinated magicians and mentalists for decades.
All Man wrote about it in The Shattered Chalice, and the well-respected magician Charles Buckner was the first to use Coke bottles that broke in a similar way to the traditional Devil's Flask and Devil's Tears.
Effect
A coin is dropped in a coke, beer or soda bottle. The bottle neck is held by a spectator. After a mind concentration the bottom of the bottle explode in spectator's hand!
The effect has been performed by Penn & Teller, Keith Barry, Cyril Takayama, Dynamo, and countless others on television, at private functions, in theater shows, and corporate gigs. Why? Well, because it's a great looking effect. Sure, not everyone will want it. But if you do, now you can and for far less than before.
Video
Note: Kevin Curtin his the guy who put out the Devil's Bottle and the Devil's Pitcher (which he took from someone else) had a lot of problems with justice because his behavior and views are revolting according to James L. Clark declaration on his web site.
Because of all this (and a few personal reasons James L. Clark discuss on the DVD, and a few he don't), he decided to produce this DVD, and he don't care if he get any flack or not. This project is a deliberate choice of him, and one he is both happy with and proud to promote. For him, if you don't want it, that's cool; you don't have to get it. But if you want to learn a fantastic effect, one that didn't actually belong to the guy who promoted it as his own in the first place, then you can buy it and get ONE HOUR of top-notch instruction that teaches you step-by-step what equipment you need, the kind of supplies required (even how to get your supplies for free), and how to perform the effect for pennies.
Benefits
You can get the equipment you need if bought inn second hand between 200 and 500 Euros to produce bottles. If new it can go up to 1500 Euro. But the effect is such that the investment is really worth.
Total invesment of James L. Clark time to make them is about 5 minutes each set of 6-10 bottles.
You can get my bottles for free. No cost, unlike light bulbs or glasses if you want to do glass-based PK effects.
NO stone is unturned, and you teach what you REALLY have to do. It's one HOUR of instruction.
You teach a way to do it without dropping anything in the bottle. But also a GREAT reason for doing it too.
James L. Clark included a way I found to make the bottles work virtually each and every time.
People think its hard, but that's because they've never made them. Making them is almost automatic!
"Do it Yourself Magic" gives you the power to create, rather than having to buy it from others.
James L. Clark show you how to do it for hardly any investment at all, or at leat to the level YOU are willing to spend. 
The power is in YOUR hands now, and you can do this for next to nothing once you are set up and ready to roll.
Around 2003 an enterprising magician in California began selling his reverse engineered version of the effect for $1000 to uninitiated magicians and mentalists all over the world. The knee-jerk reaction is, "Wow, is it REALLY worth that?" The answer of James L. Clark is, no!
Unfortunately, for that inflated cost all you received was a small collection of prepared bottles, and an incredibly poorly written set of directions and video, from a guy that I personally and professional do not respect or admire. James L. Clark could go into why he don't like the guy, but with just a little research on your own, you'll discover EXACTLY why, and he can't imagine anyone with even the most superficial level of integrity and morality wanting to support him.
He was told that one magician who purchased the Devil's Bottle from this dude was so upset and utterly disappointed, that he wanted to physically assault the guy because he felt like he had been scammed. His biggest complaint was the price, which worked out to about $83 per bottle, and the fact that they were NOT RELIABLE at all.
Each DVD is personalized and produced on a demand basis, rather than en masse.
In this DVD James L. Clark will teach you how to make Devil's Bottles, Flasks, Pitchers, et cetra. He focus on beer bottles, cola and soda pop bottles, and discuss alternatives like Mason Jars, Apothecary Bottles, and so on.
James L. Clark using a portion of the money to go to chairty to support humanitarian causes close to his heart. This is why the end of the DVD is devoted to this cause. Do not be surprised if some videos may shock you!
Supplied
A DVD with all the explanations to make the secret bottles, the necessary equipment, safety tips.
Note: the DVD comes with no special jacket.
It is carefully sealed in a special paper, all is inserted in a black pouch sealed with red wax to prove authenticity!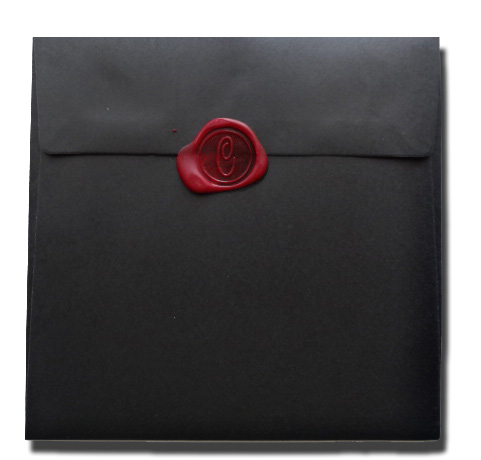 Sale to minors prohibited.