Description
Presentation
Hand out a two foot ribbon for examination.
Invite your spectators to pull on it and to verify that the ribbon is absolutely ordinary.
Now show a deck of cards with a hole through the upper left corner. 52 cards, 52 holes.
Explain to your spectators that they will soon pass the ribbon through the 52 cards and will tie a knot so as to completely imprison the entire deck.
Have a spectator select a card and show it to the others.
The card is shuffled back into the deck.
As mentioned at the beginning of the trick, the spectator now passes the ribbon through the deck and ties a tight knot – even a double knot, if he wishes.
It is now totally impossible to change the order of the cards – a fact your spectators will willingly acknowledge.
Show everything from all sides to the spectators and hold the deck face up in front of them.
The deck is still there? The knot is securely tied? The chosen card is still in the deck?
During these three questions pass your hand rapidly in front of the deck and believe it or not, the spectator's card is now the face card of the deck.
Your spectators can immediate examine the whole setup!!
How is this possible?
How can the chosen card escape from the center and arrive at the face of the deck while the ribbon secures the cards?
The most scrupulous examination will reveal nothing – the mystery will only deepen.
Imagine the following…
As soon as the spectator has finished his examination of the deck, you pass your hand once again over the spectator's card.
And once again, the impossible happens.
The spectator's card is now free! Yes, the spectator's card is the only card to have escaped the knotted ribbon.
Give the card for examination. There's nothing to see – the hole remains intact.
A passage of solid through solid – an unfathomable mystery!
No manipulation
A completely impossible appearance and escape.
Video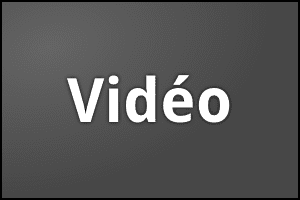 Supplied
The DVD explains different routines and different methods for presenting this incredible effect.
You get everything necessary: cards, ribbon, gimmick, and DVD.
Seen on French TV
On the 25th of May 2013 Bernard Billis have presented ESCAPE in person on "Le plus grand cabaret du Monde".
The trick has been seen by 256 millions viewers worldwide.