Description
Presentation
Welcome to a revolution in card-magic.
For the first time ever you can get a deck containing 104 cards that matches perfectly a professionally produced card deck. This allows new effects never possible before. Because a spectator will never expect that underneath the first 52 cards (54 with Jokers) is waiting another complete deck of playing cards.
With the variety of choices you can easily combine the perfect Double Decker for you.
Benefits
Download the online PDF booklet with great Routines for the Phoenix and Parlour Double-Decker for free: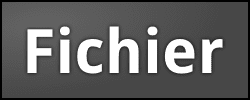 The booklet will be updated from time to time as new ideas are added. These are the routines already described in the booklet:
Triple Coincidence by Christian Schenk
Three times lucky by Christian Schenk
Two-Cards-At-Any-Number by George Schindler
My Favorite Celebrity by James Marshall
Get it right by Gordon Wardle
Miracle Prediction by Gary Jones
Boldwave by Bill Palmer
A Magical Kiss by Paulo C
Destiny Calling by Christian Schenk
Half and Half Traveller by George Schindler
Triple Selection Transportation by Michael Tenenbaum
See Video:
Key features of the Parlour Double-Decker:
The cards of the Double-Decker are so ultrathin that two complete decks incl. Jokers fit into a regular cardcase!
Design, playing card size and corner roundings exactly match the new Phoenix Parlour Deck
Cardcase of the Double-Decker match the cardcase of the regular Phoenix Parlour Deck and allows an easy deckswitch
The backs are marked like the marked Phoenix Parlour Deck and therefore allows additional handlings
The Double-Decker can be ordered in several combinations and allows applications acording to the Phil Deck, Trilogy etc.
Roughing the cards will add a little thickness to the cards, but still 104 cards fit into the cardcase.
Glueing cards in pairs is also possible, the added thickness does not prevent to still put the two full decks into the cardcase.

Come in standrads Parlour Phoenix Edition: 1st deck with blue backs and 2nd deck with red backs.
Just excellent! Don't miss this great item with many possibilities!