Description
Presentation:
FOOD TO GO! A Brand New Creation by George Iglesias that we are sure will be part of your next performances!
Imagine being able to appear a real BURGER and FRIES from a Food Menu live in front of your audience!
Show a food menu from both sides, then point to the center picture of a burger and fries, now close the panels of the menu making a triangle, stick your hand inside and magically materialize a real burger and fries from the picture, now open the menu to show that the picture of the burger and fries is gone!
Benefits
Packs flat… Plays Super BIG!!!
Get amazing reactions!
You can do it even surrounded!
A classic of magic totally reshaped, brought ingeniously to the modern times! Inspired by a U.F. Grant effect invented in 1945 well known as Temple Screen, George now offers us his fresh view of magic, approaching magic props to today audiences and making them look as everyday objects that people can easily relate to.
The trick was completely re-invented, having installed 5 panels instead of 4, plus 7 neodymium magnets for perfect alignment.
The quality of the prop is just excellent since was fine printed with a matte finish in a hard durable material that will last hundreds of performances!
Use it for Stage, Kids Magic, Restaurante Magic, Mentalism, MC, Comedy and even Close-Up Magic.
Comes with an INSTRUCTIONAL DVD, that will show you step by step how easy is to perform this effect.
French fries cardboard bag container is also included!
Don´t wait anymore and put your hands on this hot item that we are sure will be hard to keep on the shelves!
Buy it now! And be one of the first to receive your FOOD TO GO!
Video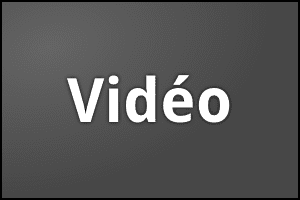 Beware of pale Asian copies at low prices that are very bad quality photographic incomplete and delivered with a very small pocket (unusable). We had both in our hands, the choice of the original remains the only valid choice at risk of being very disappointed!
Buy the original now and be the first to receive your full FOOD TO GO!
Tips for those wondering how to prepare food: you can have some chips packed in a freezer bag that can heat the grill and hamburger sold in supermaket ready to be reheated in microwave to take with you during the performance. You just need to take all in a metal box (for sweets or other) to maintain the temperature. Foods cost less than 3 Euro. This is not at all expensive for the impact it creates.
An excellent effect who's change of usual tricks. The magic with food is rare and very original.