Description
Presentation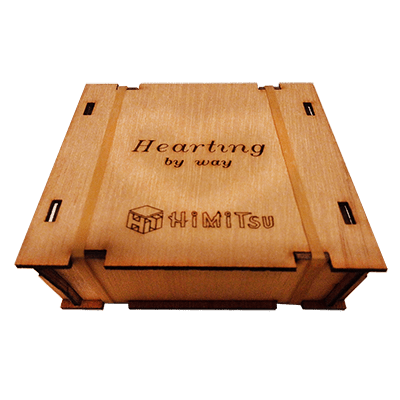 A collaboration of Way & Himitsu Magic, brings this amazing product…
Effect
A packet of cards wrapped in red cloth & black ribbon are shown.
There are several "gift" cards (cards with images of items; patterns, frogs, cranes, stars, houses, etc.).
A card is randomly selected by an spectator.
The spectator is asked to concentrate on the shape they have selected.
Then the magician picks up the red cloth and tosses it into the air (hand to hand).
Visually, the cloth turns into the selected shape!!!!
Cloth is handed out for inspection!
Video:
Our Comment
This trick is just fantastic. Very well done. Great packaging and very nice finishing. Higlhy recommended!