Description
This product is available through orders.
Presentation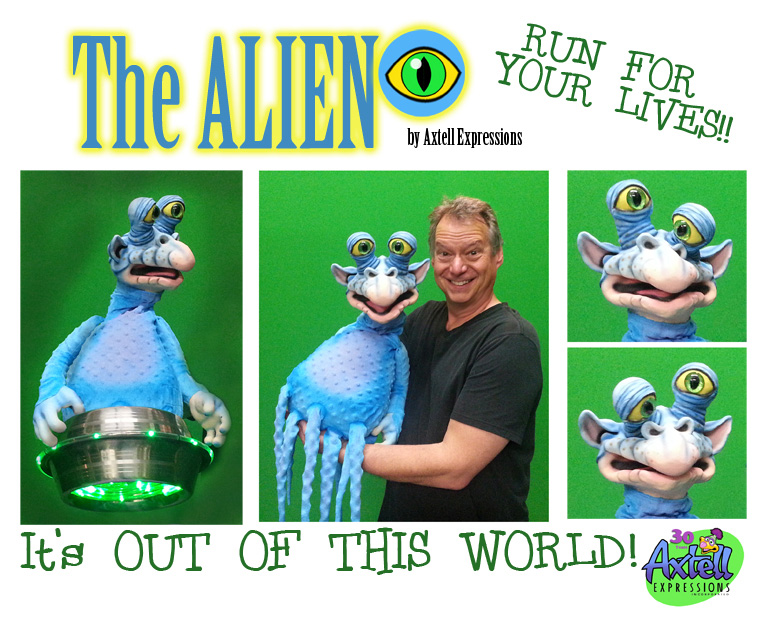 It's Out of this World! The ALIEN has LANDED!
This crazy puppet is 38″(+-96,5 cm) from top of his funny eyes to the bottom of his tentacles.
This version is Alien Puppet Full Body with Tentacles + Built in Elbow Rod Left like in the Axtell video below:



His face and hands are airbrushed latex. His mouth is lined with fabric and padded with foam inside for a great fit.
Eyes can be Animated by your fingers!
OPTION: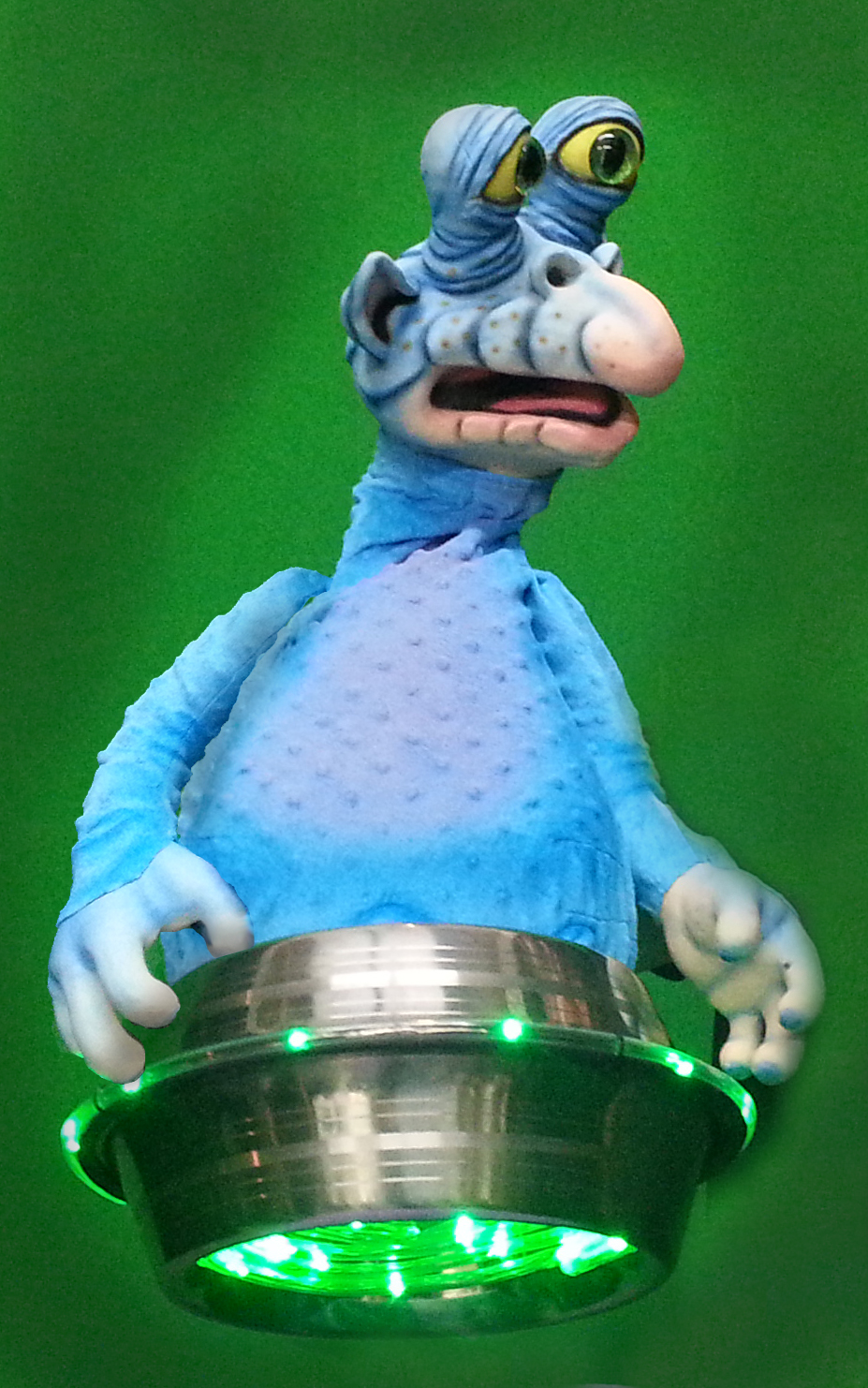 He attaches to the Flying Saucer by built-in Magnets!
Metal Flying Saucer is 13″(33cm) wide x 6″(15cm) tall and has Green Steady LED Lights around the edge and under the bottom with a Battery Pack and a switch in the back. You can manually blink the lights if desired. (Requires 3 AA Batteries not included). Magnets are Built-In and hold the Alien in place!
Note: We are providing all Alien Puppet owners with the beginning scene of this video (the Alien flying in space) for use on your own website! A great way to introduce your new puppet!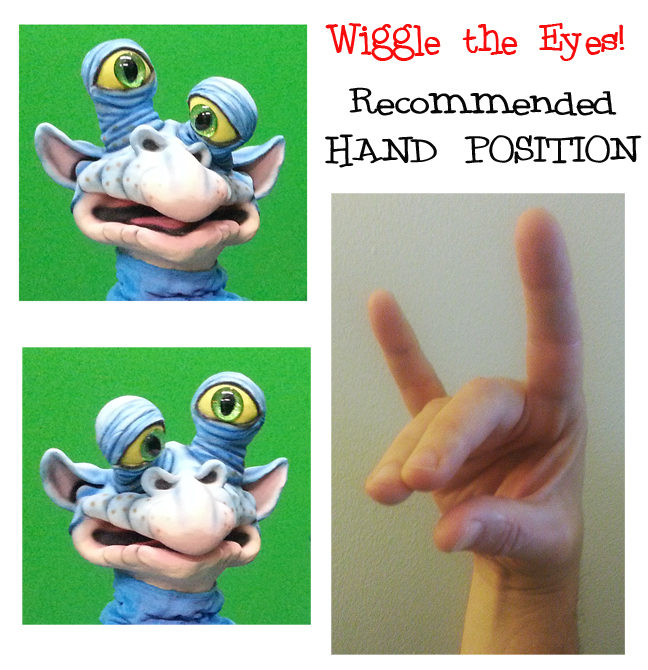 Freaking amazing!!!!!!   Christian Quinlin
OMG! This puppet is WAY cool!  Margaret Clauder
Yeah, stole my heart…Minute I saw him a voice for him popped in my head…and a backstory. Only a really awesome puppet can make that happen for me. Terry Tidwell
Wow… love it! Brian Zimmerman.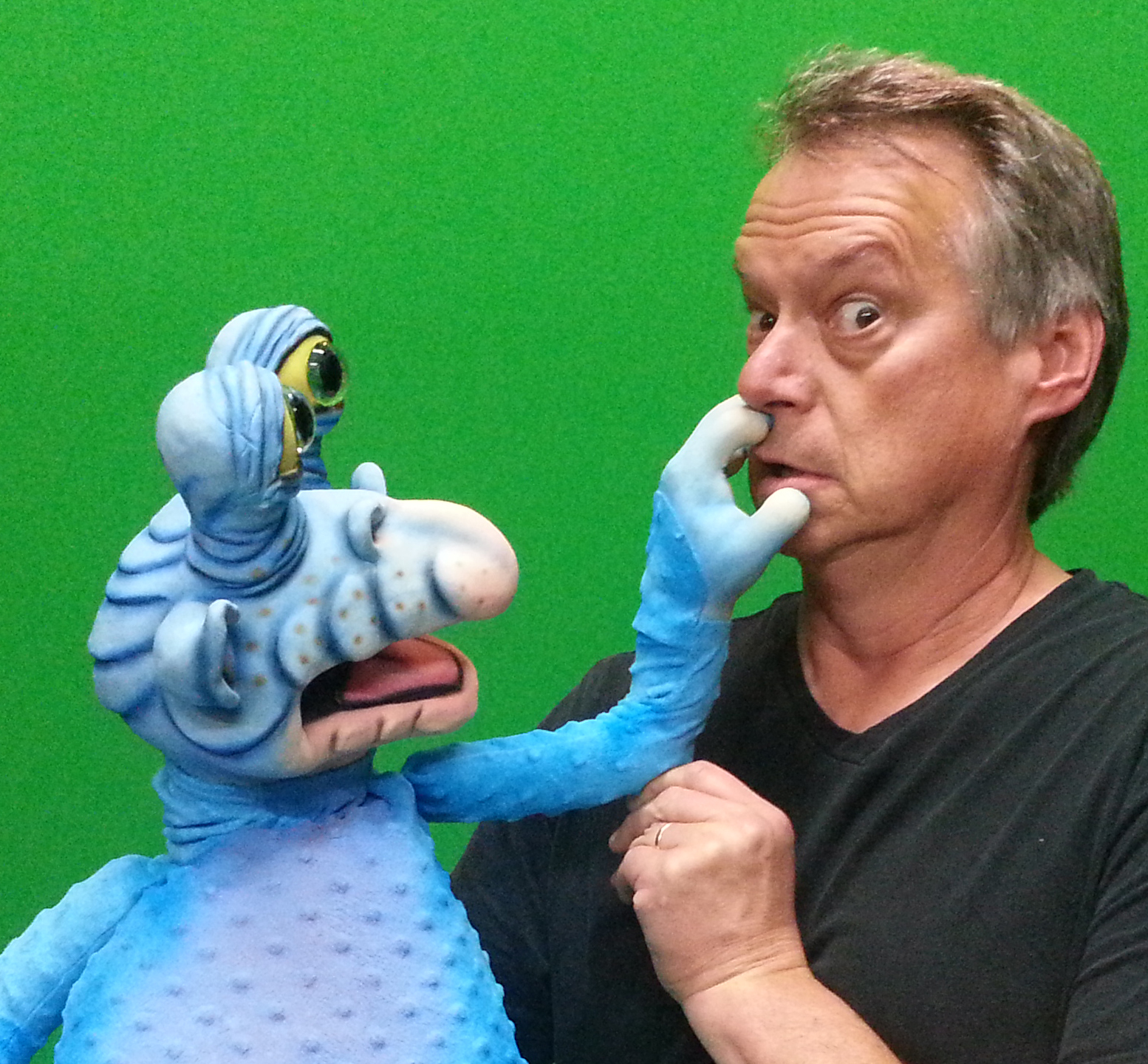 When you don't get the flying saucer, he has to take airplanes!
    Alien Puppet Axtell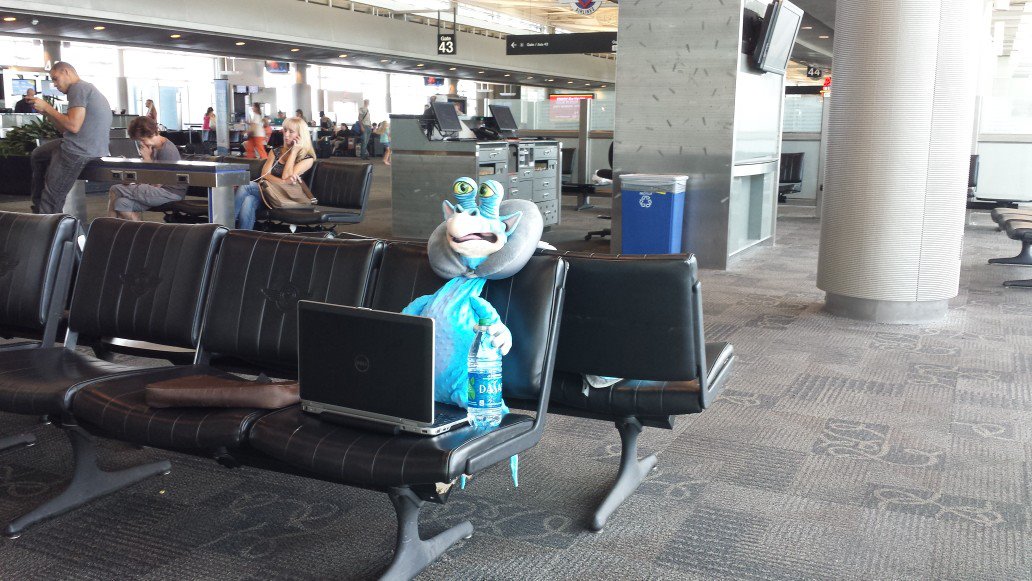 VOICE IDEAS for Non-Ventriloquists
Do "Gibberish" like the Minions on Despicable Me. You can do a lot of gibberish without moving your mouth.
Eeee – OOOoo – Ohhh- KeeeKeee TaaaTaaaa, etc.
Here Colin Dymond uses the Wildthing to demonstrate
Communicating with Gibberish or Nonsense Verbablizations.
Some SOUND EFFECTS and HOW TO DO THEM :
Actor & Ventriloquist Casey Likes is the first to see the finished
Alien at the Axtell Expressions studio.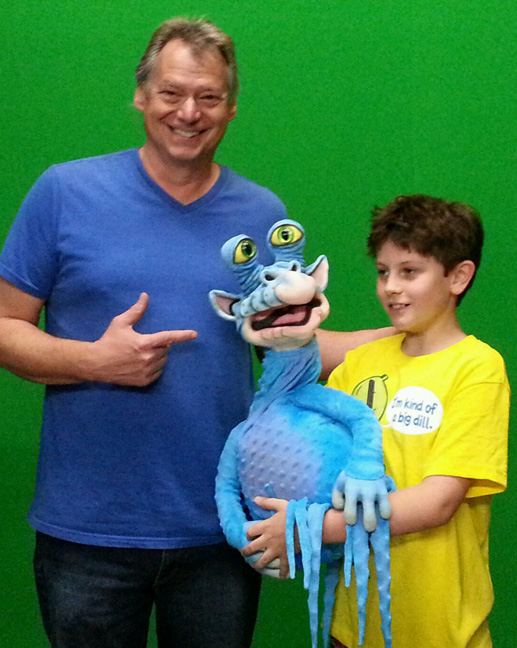 Steve Axtell Sculpting the Alien's Head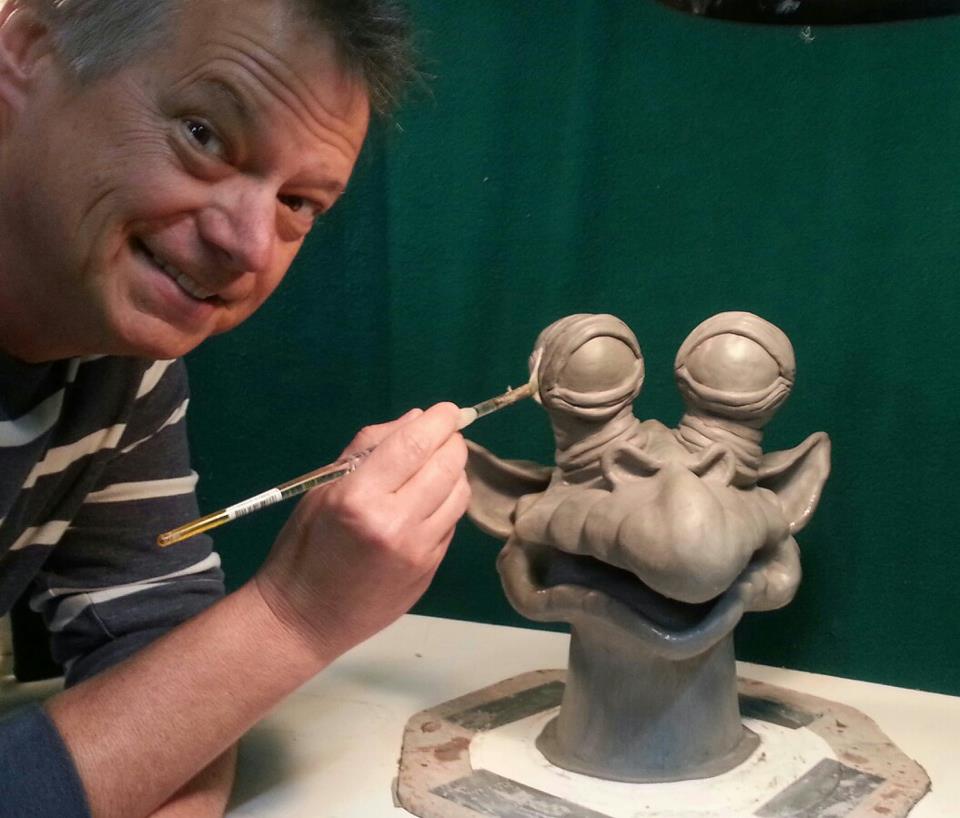 Aliens on a Plane! Southwest will never be the same…
thanks to Meghan Casey for these great photos!