Description
Presentation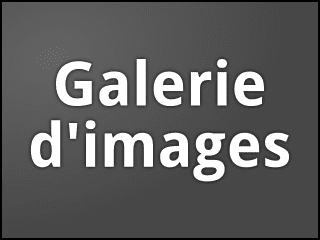 The Wooden Egg Vase is a masterpiece of a classic beauty trick as well as function. It's inspired on the Morrison Pill Box who works on the same principle but more often known with a ball.
Destined to become a collectible.
This Wooden Egg Vase is a beautiful art work and needs turning skills. The professionnal wood turner Angelo J. Iafrate (USA) manufacture them with a hand of artist.
Angelo J. Iafrate manufacture handcraft quality magic replicas. He have willingly apprenticed himself to the the aesthetic of Floyd Thayer.
Angelo J. Iafrate combine differents techniques and tool that allowed him to make a piece of beauty. The egg vase itself is made from selected wood Masur Birch (Betula Pendula) and trim is in Macassar Ebony. Masur Bircch is also called Ice Burl and comes from the cold regions of Russia, Finland and Sweden.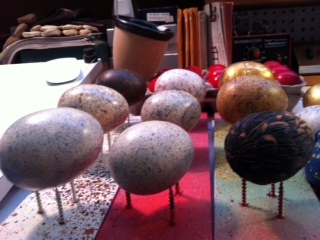 The egg looks fantastic! The egg is covered with speckled spots of different painting colors. Everything followed suit with extreme precision. A great job! The egg measures 7 cm tall and 5 cm diameter.
© Magicorum.com – photos and texts.
Benefits
The finials and the trim are made in Macassar Ebony.
A secret mecanism on the top of the vase (up and down button) is hidden and works perfectly!
This vase is hand-turned from select hardwoods and hand polished to a satin finish. The vase measures 23 cm tall and 5,5 cm from the mouth and weight is +- 290 g.
Each piece is numbered and signed.
Guaranteed satisfaction.
Effect
A beautiful wooden egg vase is showed for this magic moment. The vase is opened and the inside egg is removed and placed in the performer's pocket pants. The vase is shown empty. Finally the magician close the vase, returns it and make a little magic move on the foot. The egg placed in a pocket few seconds before have vanished and reappears in the wooden egg vase. Just impossible!!
Supplied
You receive everything needed to accomplish this wonderful mystery from the past. But no special instructions. It's very easy to understand the principle and the trick when you read the effect above in this presentation.
Our comment
Please note that's a limited fine and quality collectible item and once it is sold out, it's sold out!