Description
Presentation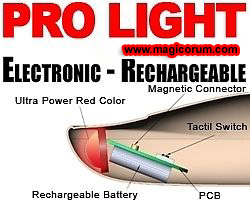 The MOST powerful blue Light at the fingertips you've ever seen!
The name Marc Antoine manufacture wounderful items in magic.
With it's products it's always a top quality electrical engineer.
Sold by two.
Video (example with white):
Professional quality device using state-of-the-art electronics – you will be impressed!
Each Charge will provide up to approximately 50 routines!
Charge On Any USB Port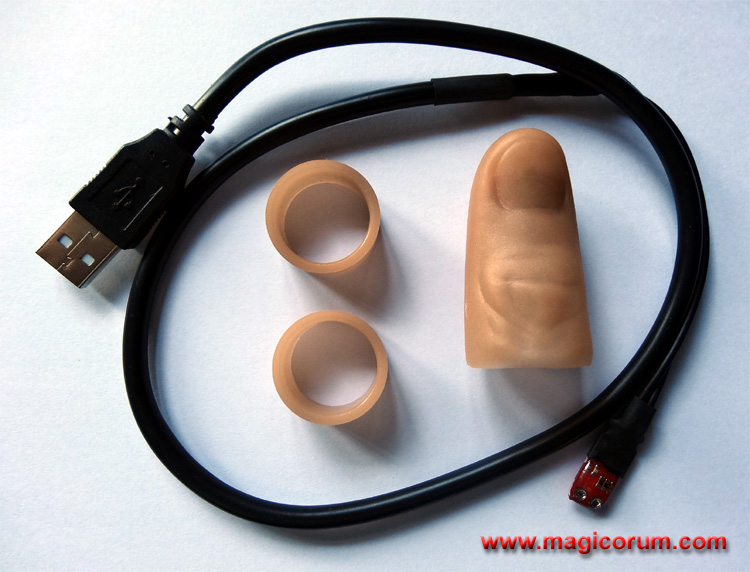 This is the undated version 2.0 contains a very bright light and multiple auto sizing.

Our comment

Probably the best blue light in a thumb tip ever made in the world! Quality, power, electronic engineering. Higly recommended!