Description
Presentation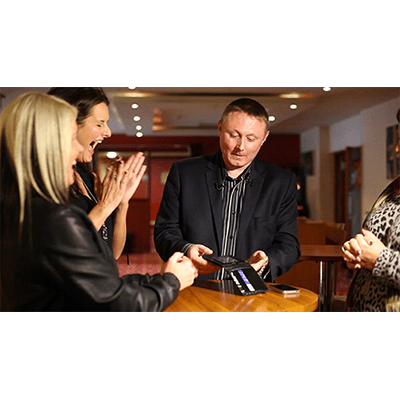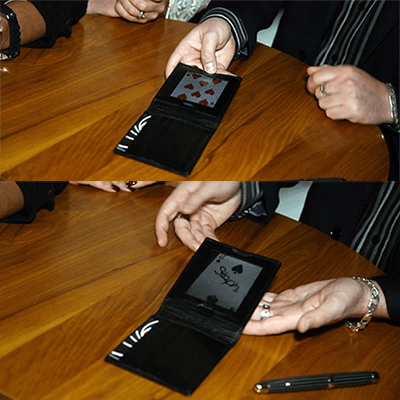 From a concept by Luke Dancy, 'The Wowlett' allows you to perform card to wallet like never before. At last the Wow gimmick is made logical and completely invisible.
Video
For example:
Imagine having two cards selected and shuffled into the deck.
They vanish!
The magician now picks up his wallet, that's seemingly been sitting on the table throughout and opens it to show the first selection INSIDE the plastic window of the wallet. Now for the kicker that makes this unique:
The magician now holds the wallet close to the spectator as they see the first card VISIBLY MORPH into the second SIGNED selection! This is reputation making magic at it's best.
Points to note:
THE CUSTOM WALLET FITS A REGULAR WOW GIMMICK (not included) MAKING IT INVISIBLE
THE WALLET CAN FIT IN JACKET OR TROUSER POCKETS
MADE FROM THE FINEST LEATHER
COMES WITH FULL INSTRUCTIONAL DVD FEATURING MULTIPLE ROUTINES
THE WOW GIMMICK SOLD SEPARATELY – CLIC HERE
With the Wowlett you'll be able to perform:
The Ultimate Mystery Card
Visible Anniversary Waltz
Thought of Card to Wallet
Signature Transpositions
Two Card Transpo
Signature appearances
No palm card to wallet transpo
Red to Blue