Description
Presentation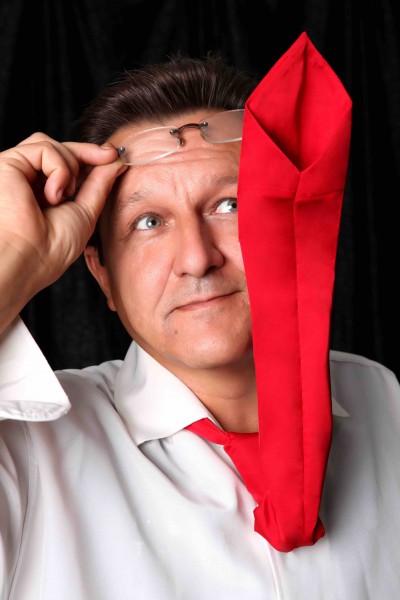 Trick + Downloading video instruction
Actually availiable in BLACK Color

THE Electronic DEVICE.
Videos:

Your Crazy TIE will "come alive" at any time during your performance.
Can be used not only for stage magic performances, but also for various parties, pranks,TV shows. With this tie, you will be the brightest star at any party!
It can move up and down with different speeds, inclined at different heights whichever you need. The maximum angle is 180 degrees.
– Electronic device
– No any thread
– No funny body movements
– Manual control or your personal program
– Easy to program with a help of a single button
– Using of MicroSD
– Different tie's speed
– Different lifting height
– Tie color replacement
– USB charger
A MicroSD is used for programming the tie. You can only set one program per one MicroSD. You can set different programs to several MicroSD's and change them depending on your needs. Just do it before or after the performance.
Use your computer or a phone charger to charge your  Crazy TIE .
There are 4 colors of ties: red, white, black and yellow.
The tie is specially made of light high-quality silk.
In addition to the basic tie with a mechanism, you can acquire ties of other colors to change them depending on your costume. It's easy to exchange the ties.
Supplied
1 x Tie with a mechanism
1 x USB charger
1 x 128 MB MicroSD